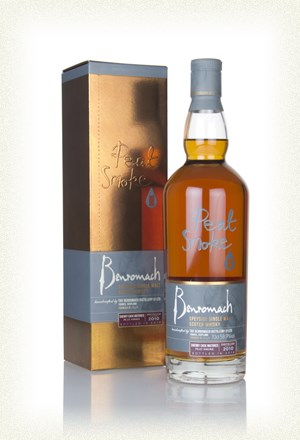 OUR BEST PRICE
from Amazon
£104.95 -
Get Bottle
4.5 out of 5 (5 reviews)
Benromach is a distillery that I encounter often enough and while it's generally solid it's never turned my head before, until now. The Benromach 2010 Peat Smoke Sherry is an outstanding whisky, sweet, smoky, sherried and unbelievably drinkable. This one turned up in a blind tasting and had half the attendees reaching for their phones at the big reveal. There are certainly better whiskies out there, there are absolutely cheaper bottles on offer but if you're looking to try something new, something a little different and something done particularly well then grab a bottle.
| Network | Price | Get Deal |
| --- | --- | --- |
| Amazon | £104.95 | |
Benromach 2010 Peat Smoke Sherry is a 20 year old single malt whisky from the Benromach whisky distillery (located in the Speyside region). Rated an average of 4.5 out of 5 by 5 reviewers and available from Amazon for only £104.95, falling slightly short of liquid gold but this in a solid everyday single malt whisky.
Interested in getting the best value Whisky deals in your box every week, sign up to our newsletter