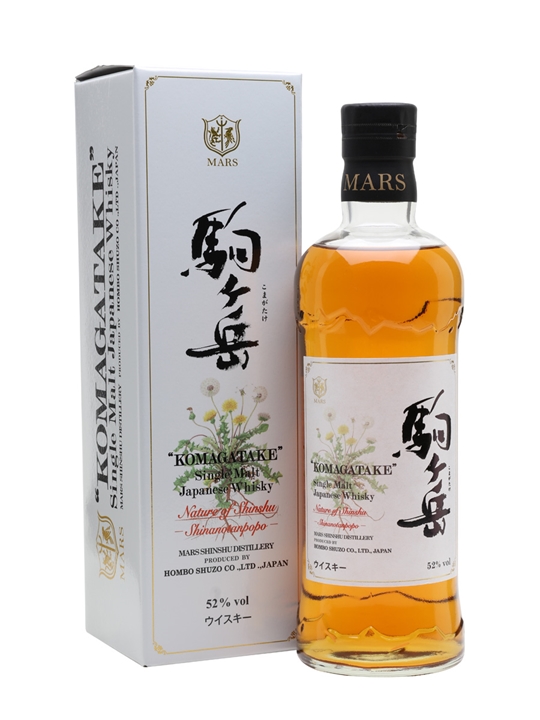 OUR BEST PRICE
from The Whisky Exchange
£125 -
Get Bottle
5 out of 5 (1 reviews)
Mars Shinshu may not be the largest whisky distillery in Japan, but it punches well above it's weight with its elegance and grace. Ex-bourbon, white oak and sherry casks make their influence known in this fantastic blend made by combining well-aged whisky with much younger whisky, all from the Japanese distillery, Mars Shinshu. Expect red fruits, fragrant flowers and soft spices cohering harmoniously. For the geeks in the room "Shinanotanpopo" means "dandelion flower"
| Network | Price | Get Deal |
| --- | --- | --- |
| Master of Malt | £134.74 | |
| The Whisky Exchange | £125.00 | |
Mars Komagatake Shinanotanpopo – Nature of Shinshu is a single malt whisky. Rated an average of 5.0 out of 5 by 1 reviewers and available from The Whisky Exchange for only £125.0, falling slightly short of liquid gold but this in a solid everyday single malt whisky.
Interested in getting the best value Whisky deals in your box every week, sign up to our newsletter