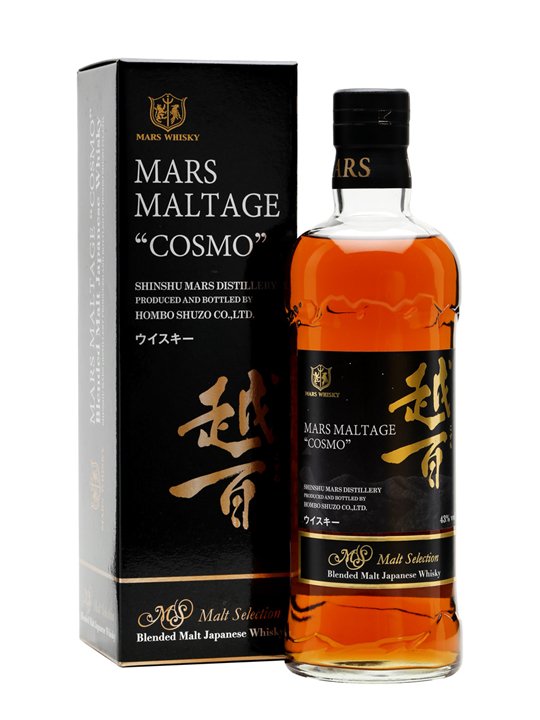 OUR BEST PRICE
from Master of Malt
£56.95 -
Get Bottle
5 out of 5 (3 reviews)
A stunning rebirth of what was feared a lost distillery. Cosmo is a bit of a cheat as it's a mix of whisky from the recently revived (2011) Shinshu distillery and select Scottish single malts, despite this blended approach we actually really liked this one and we're excited to see what Shinshu is able to do when they have enough mature stock to create a 100% Japanese offering. Until then think of this as Japans answer to Speyside, silky soft tobacco, orange juice, cornflakes and walnut oil, hints of pineapple and pastry. A frighteningly easy sipper too. What it lacks in complexity, it makes up for in balance and richness.
| Network | Price | Get Deal |
| --- | --- | --- |
| Master of Malt | £56.95 | |
| The Whisky Exchange | £59.95 | |
Mars Maltage Cosmo is a blended malt whisky. Rated an average of 5.0 out of 5 by 3 reviewers and available from Master of Malt for only £56.95, falling slightly short of liquid gold but this in a solid everyday blended malt whisky.
Interested in getting the best value Whisky deals in your box every week, sign up to our newsletter