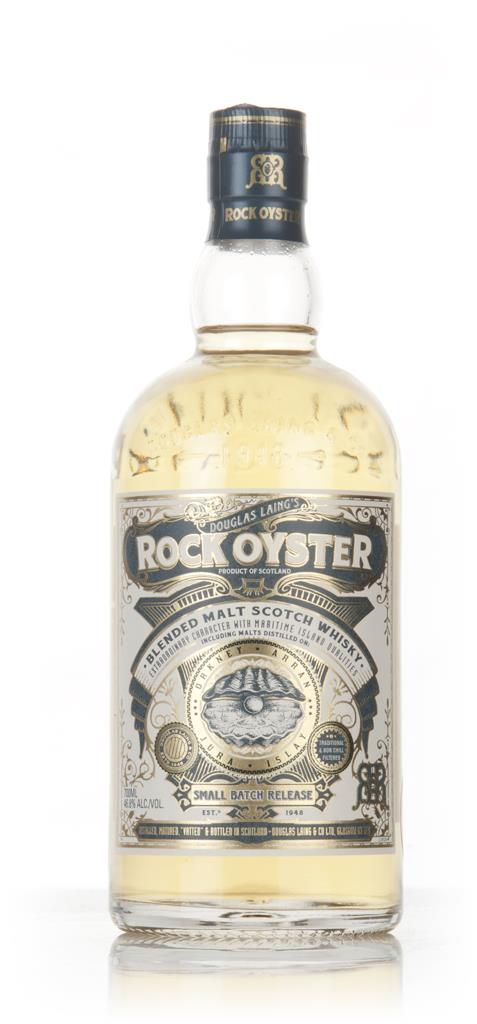 OUR BEST PRICE
from The Green Welly Spot
£35.95 -
Get Bottle
4.5 out of 5 (20 reviews)
Rock Oyster Blended Malt Whisky is the most maritime whisky I've had the pleasure of trying. It's hard to describe the sweet, smokey briney, dryness without refgerence to Ardbeg though I'm told by reliable sources that's not the main source of the maritme note. It's definately where the spinach comes in though. If this whisky sounds bizarre it's because it is, but wonderfully so. I favour this over the older 18 year old primarily for the coastal notes which are more pronounced here. If you're a fan of Talisker, Ardbeg or the old peated Jura offerings then this is one you want to try.
| Network | Price | Get Deal |
| --- | --- | --- |
| Drink Super Market | £37.09 | |
| The Drink Shop | £35.95 | |
Rock Oyster Blended Malt Whisky is a 70 year old blended malt whisky. Rated an average of 4.5 out of 5 by 20 reviewers and available from The Green Welly Spot for only £35.95, falling slightly short of liquid gold but this in a solid everyday blended malt whisky.
Interested in getting the best value Whisky deals in your box every week, sign up to our newsletter