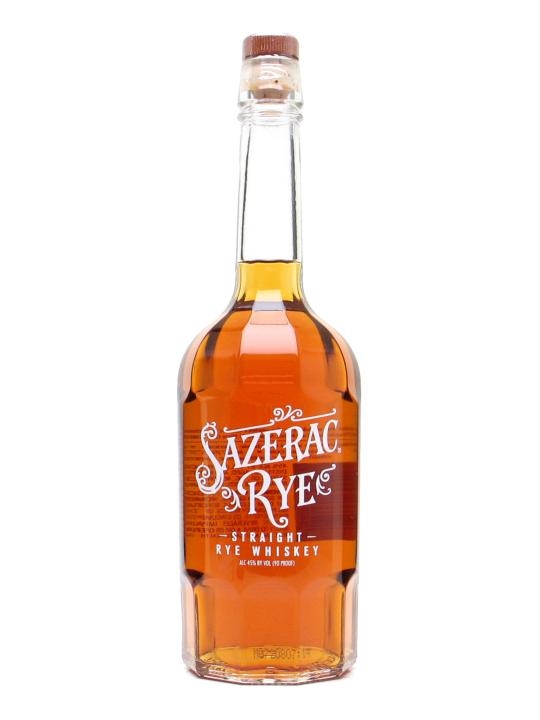 OUR BEST PRICE
from Amazon
£37.15 -
Get Bottle
4.5 out of 5 (24 reviews)
Technically a Rye is a grain whisky but this is no gentle wallflower. Rye whiskies in general are spicy with red fruit and strong caramel notes and this one is no exception though it has a touch of sweetness which makes it more accessible, chocolate notes which are more common with Chocolate malts. An absolute beauty of a dram Rye Whiskey that dates back to the 1800's, around the time when saloons, veiled as Coffee Houses, began lining the streets of New Orleans. It was at the Sazerac Coffee House on Royal Street where local patrons were served toddies made with Rye Whiskey and Peychaud's Bitters. The libation became known as the "Sazerac" and America's first branded cocktail was born.
| Network | Price | Get Deal |
| --- | --- | --- |
| Amazon | £37.15 | |
| Master of Malt | £37.15 | |
| The Whisky Exchange | £44.95 | |
| Drink Super Market | £39.49 | |
Sazerac Rye Kentucky Straight Rye Whiskey is a 7 year old rye whisky. Rated an average of 4.5 out of 5 by 24 reviewers and available from Amazon for only £37.15, falling slightly short of liquid gold but this in a solid everyday rye whisky.
Interested in getting the best value Whisky deals in your box every week, sign up to our newsletter