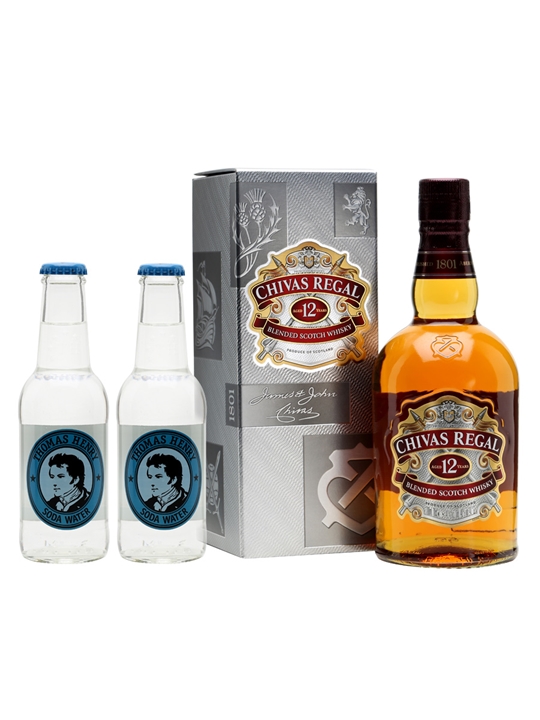 OUR BEST PRICE
from Amazon
£20 -
Get Bottle
4.6 out of 5 (1115 reviews)
Chivas Regal is the ultimate beginner whisky blend as it aims for balance and quality over anyything else. You'll find oodles of herbs, honey, caramel and fruit leaping forth on the palate, the most prominant notes are green apples and nuts with the just the faintest wisp of smoke. It finishes a bit sharp but the aftertaste is pleasantly bitter and salty. If we had to describe this in a word it would be balance, you'll find tiny hints of virtually every whisky tasting note concievable from sweet vanilla and caramel, green and red fruits, tobacco and chocolate, pepper amd peat smoke. It doesn't emphasise any style of whisky at all and so can be thought of as the representative of all. And that's the entire point of a blended whisky, a base canvas of grain whisky is painted with single malts to create a tapestry of whisky styles.
| Network | Price | Get Deal |
| --- | --- | --- |
| Amazon | £20.0 | |
| Master of Malt | £25.9 | |
| The Whisky Exchange | £23.95 | |
This Speyside Blended Scotch Whiskey is the ideal introduction to the world of the Scottish national drink. Its aromatic complexity makes him the world's best-selling blends. Whether in Europe, the Far East or the US, is all the Chivas Regal is like drinking 12 years. The color of this Scotch is a clear and inviting amber, which encourages a pleasure. The aroma is characterized by a lightness that is largely drawn by floral and fruity notes. But a subtle scent of honey and the smell of fresh grass is perceived. This diversity is also reflected in taste away, which is accompanied by a relatively short finish, which remains dry, but velvety. Chivas Regal 12 Year Old is a 12 year old blended whisky. Rated an average of 4.6 out of 5 by 1115 reviewers and available from Amazon for only £20.0, falling slightly short of liquid gold but this in a solid everyday blended whisky.
Interested in getting the best value Whisky deals in your box every week, sign up to our newsletter