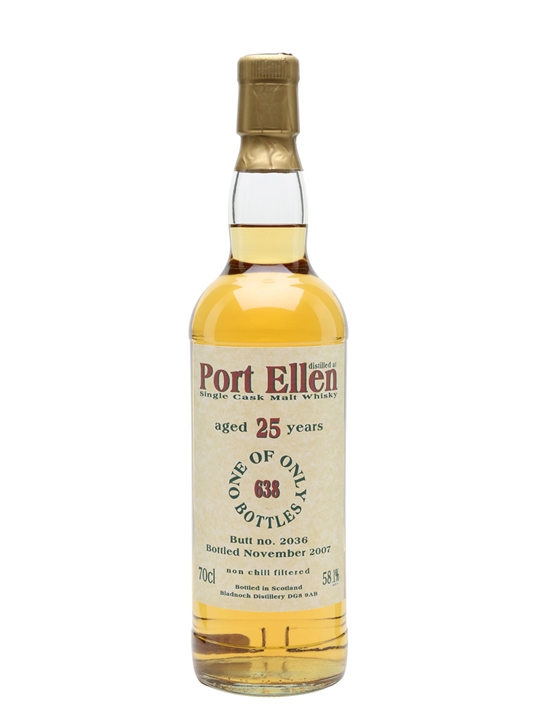 OUR BEST PRICE
from The Whisky Exchange
£1000 -
Get Bottle
0 out of 5 (0 reviews)
What needs to be said about the legendary Port Ellen distillery, there's a reason the prices climbed this high. This signatory bottling is not the heavy heavy hights of the 37 year old special releases but it's a great showcase of a distillery that's long gone, sweet with only a hint of the famous smoke, a little alcohol burn but that's to be expected at 58.1%. Sadly at the price tag this one may well be destined to sit on a shelfThis distillery will rise again, but as anyone who's ever been can tell you the bricks are about all the two sites will have in common. Will Diagio manage to rekindle the magic of these Port Ellen single cask releases from Signatory? That's a question that will take 28 years to answer, and this will be long gone by then.
| Network | Price | Get Deal |
| --- | --- | --- |
| The Whisky Exchange | £1000.00 | |
Port Ellen 25 Year Old Bladnoch Forum is a 25 year old single malt whisky from the Bladnoch whisky distillery (located in the Islay region). The best price currently available is from The Whisky Exchange for only £1000.0 we don't have any review data for this single malt whisky yet, let us know what you think in the comments below.
Interested in getting the best value Whisky deals in your box every week, sign up to our newsletter