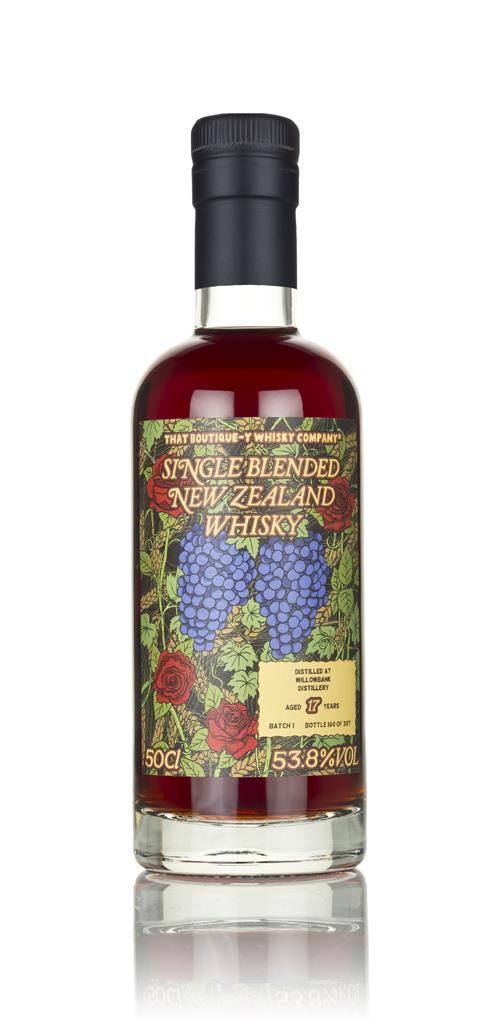 OUR BEST PRICE
from Master of Malt
£143.95 -
Get Bottle
4.5 out of 5 (2 reviews)
Willowbank or the Wilson Distillery was located in Dunedin, New Zealand. Founded in 1974 by the Baker family, it was known for the Lammerlaw whiskies (a Seagrams brand) and the Milford single malt. Sadly in 1997 it was demolished, the stills sold off for rum production and the remaining stocks of 3-400 casks are now owned by The New Zealand Whisky Company. In this case they released it to That Boutique-y Whisky Company.Rather than a single malt this one is a 'single blend', a mix of malted and unmalted barley distilled in a pot still at the same distillery. This was one of a series of casks reracked into French Oak New Zealand wine barrels. It's unlike anything we've ever tried before and odds are this one won't be around for much longer. The wine influence is punchy creating an almost sherry like flavour palate, subtle sourness, moist tobacco and prominant tannins. This won't be the very last of the WillowBank to hit the market but it will be one of only a few more. Try it while you can.
| Network | Price | Get Deal |
| --- | --- | --- |
| Master of Malt | £143.95 | |
Willowbank 17 Year Old (That Boutique-y Whisky Company) Blended Whisky is a 17 year old blended whisky. Rated an average of 4.5 out of 5 by 2 reviewers and available from Master of Malt for only £143.95, falling slightly short of liquid gold but this in a solid everyday blended whisky.
Interested in getting the best value Whisky deals in your box every week, sign up to our newsletter