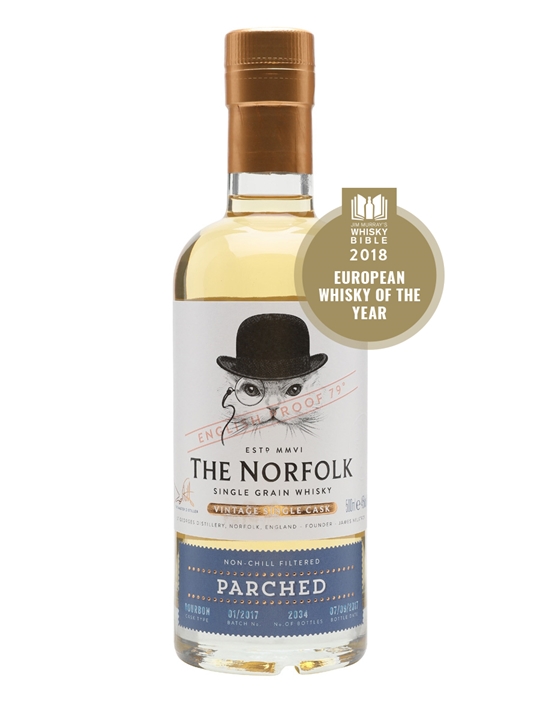 OUR BEST PRICE
from Master of Malt
£46.45 -
Get Bottle
0 out of 5 (0 reviews)
You think you know grain whisky? Think again, David Fitt master distiller at the English whisky company has created a masterpiece. As Dave began life as a brewer he pays more attention to grain than most. Parched, the third of his 'grain whisky made in a pot still' line up, is perhaps the best example of what a grain whisky can be when care is taken over the grains, the whisky is made slowly and maturation happens in a decent cask. Absolute mastery you'd be a fool to miss it!
| Network | Price | Get Deal |
| --- | --- | --- |
| Amazon | £54.95 | |
| Master of Malt | £46.45 | |
| The Whisky Exchange | £47.95 | |
The Norfolk Parched Single Grain English Single Grain Whisky is a grain whisky. The best price currently available is from Master of Malt for only £46.45 we don't have any review data for this grain whisky yet, let us know what you think in the comments below.
Interested in getting the best value Whisky deals in your box every week, sign up to our newsletter